I was a little hesitant to post a dev blog seeing as it won't look like we've got much work done lately, but I figured you'd all want this instead of nothing. All of our work has been towards the largest project under the Lucky 2 umbrella.

Lib2
- Fix some math stuff with regions (rowtn)
- Redo the converter (amaranth)
- Migrate to the new permissions setup (amaranth)
- Cleanup (amaranth, Packet)

rethinkdb
- Debate moving to rethinkdb (amaranth, evilmidget38)
- Move to rethinkdb (evilmidget38)

A lot of uncommitted work isn't listed here. Only things that are officially pushed are posted on the dev blog, all else stays private until we commit it. evilmidget almost finished with Data, and insou almost finished with Radio this week, but I can't share the details yet!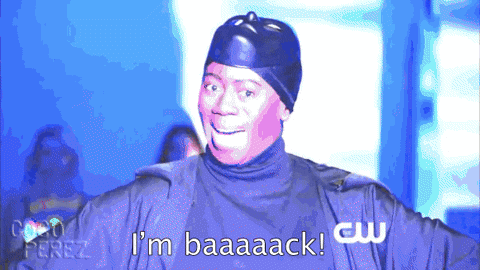 Yes, That's right. I'm baaaaack!
Like I promised, I am back just before Lucky 2
There is going to be a lot of changes and I am very excited to be back after my short break.
Missed you all don't worry <3
(If you don't remember or know me.. here's a brief introduction)
I am 17 and from London.
I am dating Packet/Adam.
I used to be the manager here for a few months after working my way up from chat moderator.
I am the biggest WWE nerd.
I don't bite, so message me ok.
Looking forward to meeting you all and for the release of Lucky 2.0!
So, another week of staff responses. Here we go, and as always, don't feel bad if you weren't accepted, there are always more opportunities in the future.

- Eternal_Loadout
- Xenginz
- Emped
- MaceInYourFace01

Alright, I'll be doing interviews over the next few days. If your name is on this list, please contact me about your interview. If I don't hear from you, you wont get one.

Some things to think about:

There are a lot of applications that I look at each weekend. If you submit one that is very well written and eye catching, you are more likely to be accepted. Also, I don't typically look at playtime when reading applications, which gives newer players a chance at becoming staff.

Congrats to those that were accepted, and good luck in the future for those that weren't.

Your lord and game master,
ECaptain
Hello everyone!
I'm very pleased to publicly, formally announce LuckyPrison 2nd Edition (LuckyPrison 2.0, Lucky2, L2, etc). For the sake of keeping things short, I'll refer to it as L2 in this post. Lots of you already know about this project, but for those of you who don't, hopefully this post will shed some light on recent discussions within the community.
WILL IT RESET?
The most frequent question I'm asked is whether or not L2 will include a reset of the server. While I can say with 100% certainty that we'll never take paid ranks away, the rest of the server resetting is something we've decided to leave up to the community. Attached to this post is a poll on which you can vote that will help us make this important decision.
NOTE: IT IS A BANNABLE OFFENSE TO BRIBE USERS INTO VOTING, OR TO CAST A VOTE ON MULTIPLE ACCOUNTS!!!!!!
SUGGESTIONS
We're taking suggestions on how we can improve the server for L2 in
this section of the forums
. If you have a good idea, share it so we can add it!
Follow us on Twitter
@LuckyPrison
for updates on the progress of L2.
Woah, we haven't had one of these in a while. But here it goes! For those that applied but weren't accepted, there will always be a chance in the future, just keep trying. Even though you may not have been accepted this time, doesn't mean you wont get accepted later
Accepted applications:
- Joshua5coats
- Liig_
- Kicker_100
- MaceInYourFace01
Now to answer what may be the question i've been asked the most: Why wasn't I accepted?
The main reason for declined applications this time, wasn't because of the application itself, but because the player who wrote it continuously bugged me about their application, or posting this forum post. Patience goes a long way, and I don't have a use for staff members who can't wait. Along with that, some of the applications were poorly written, so take more time to answer the questions
Congrats to those accepted, and good luck in the future for those that weren't.
Your Lord,
ECaptain